Traditional Summer Youth Program

The Pechanga youth, ages 12 through 17, has developed a Traditional Knowledge Summer Youth Program. The program aims to establish an infrastructure where knowledge and skills are passed on as it was done long ago. The program is currently in their tenth year.
The major objective of the program is to introduce students to the traditional life ways and skills of the Luiseño People. Some of these include: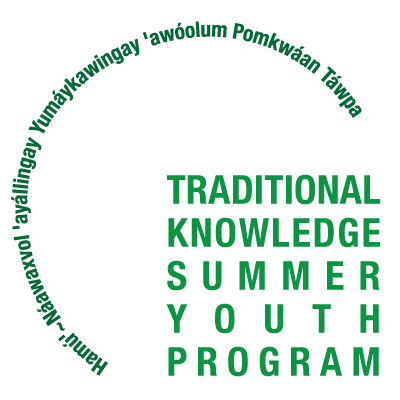 making arrowheads and arrows
basket weaving
pottery
cordage
tule canoes
willow
tule houses
traditional games
Familiarity with traditional foods, such as acorn mush, cherry pit mush, pine nut soup, yucca and Indian potato, is also a major component of the program.
One of the program's objectives is to arm those youth who complete the program with the skills and knowledge they need to become teachers and administrators of the program.