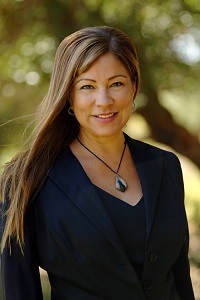 Edith Atwood was elected to the Pechanga Development Corporation's Board of Directors in September 2011.
Ms. Atwood provides a solid presence on the Pechanga Development Corporation Board. Having served ten years as a Pechanga Gaming Commissioner and more recently as the Director of Human Resources Shared Services for Pechanga Resort & Casino, Edith brings a wealth of knowledge and experience to the PDC Board. She understands governmental gaming, the political process, operational management, and the importance of great customer service and human relations.
Edith's philosophy for Pechanga's business enterprises is to provide jobs for the community and sustain the quality of life and longevity of the Tribe, which she deeply believes is to be carried through from generation to generation. Ms. Atwood believes it is this generation's responsibility to mentor tribal youth into becoming the leaders for the future of Pechanga's business enterprises. "Our elders' wisdom has guided our people all these years in shaping our character, strength, and strong-will to succeed," she says. "I hope to continue this tradition in their honor."
Edith believes in open communication and encourages everyone to work together in an amiable manner to achieve the goals of the Pechanga Development Corporation. In order to continue being competitive and successful, Pechanga's businesses must continue to learn and embrace business diversity.
Edith Atwood attended an all-Indian Boarding School and graduated from the University of Utah in Commercial Recreation Management. She obtained her Masters of Business Administration from the University of Redlands.