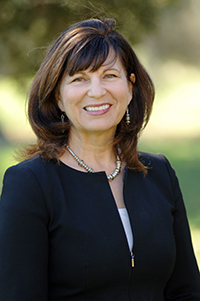 Christina (Tina) Fletcher McMenamin was elected to the Pechanga Development Corporation's Board of Directors in February of 2016. Prior to her election she served as Pechanga's Tribal Treasurer since November 2008.

Tina brings to the PDC Board nearly 40 years of senior management and executive experience with some of the largest and most respected corporations in America. In 2012, Tina retired from Southern California Edison after 33 years of service where she held various executive level positions focused on business planning, large project planning, cost management, and revenue generation.
Highlights of her career at SCE include:
Founder of Edison Carrier Solutions, a competitive telecommunications provider. As a director at Edison Carrier Solutions, she was responsible for sales, delivering revenue and profits in the hundreds of millions of dollars.
Tina led teams to conceptualize large information technology infrastructure projects, some in excess of $100 million, for which she won regulatory approval.
Tina joined Edison as a software developer of customer accounting systems and later implemented and managed accounting, shareholder records, and health care systems.
Before joining Edison, Tina worked for Bechtel Power Corporation and Computer Sciences Corporation. Tina has also served the Tribe on the Trust Review Board and the General Election Committee.
Tina attended Fullerton College and California Polytechnic University Pomona where she studied information technology, and accounting and economics. She also completed executive development programs at Columbia University, USC's Center for Telecommunications, and USC's Marshall School of Business.